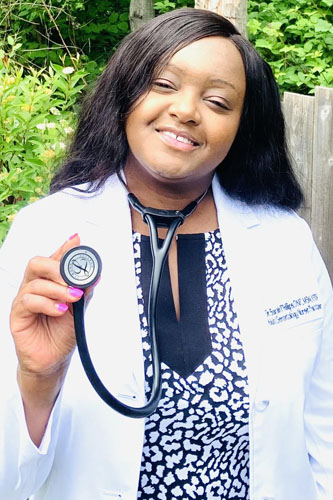 Dr. Sarah Phillips, DNP, APRN, Adult Gerontology Nurse Practitioner has been in the healthcare field for over 20 years.
Dr. Phillips completed her Undergraduate studies at University of Texas at Arlington where she completed her Bachelor's degree in nursing, her Master's in Adult Gerontology Nurse Practitioner degree at Walden University in Minneapolis, MN, and her Doctoral of Nursing Practice degree at the prestigious Chatham University in Pittsburgh. She is a board certified Nurse Practitioner by the American Academy of Nurse Practitioners.
Dr. Phillips has been married to her Marine/Army veteran Jay for 10 years and they are raising their teenage daughter Angel. Dr. Phillips is a member of American Geriatrics Society, American Academy of Nurse Practitioners, American Medical Directors Association and The American Association of Clinical Endocrinology.
During her free time Dr. Phillips enjoys cooking, hiking and weight lifting.
Certifications
Nurse Practitioner: American Academy of Nurse Practitioners
Education
Doctoral of Nursing Practice: Chatham University
Master's in Adult Gerontology - Nurse Practitioner: Walden University
Undergraduate: University of Texas at Arlington
Professional Organizations & Affiliations
Member: American Geriatrics Society
Member: American Academy of Nurse Practitioners
Member: American Medical Directors Association
Member: The American Association of Clinical Endocrinology